A comprehensive solution to manage government and incentive based programs
Modernize your paper based government and incentive programs with TIMS
If you're currently managing an incentive program using a paper-based system, it's time to consider moving to an electronic system to streamline the process and increase participation. 
TIMS is a collection of systems and interfaces that allows modernization of your paper based programs and transition them to allow for improved program management, benefit issuance and overall program integrity.  
Here's how TIMS can move your paper-based incentive program to an electronic system.  The following diagram illustrates a standard 8 step process of the TIMS ecosystem and how each of these systems and interfaces interact.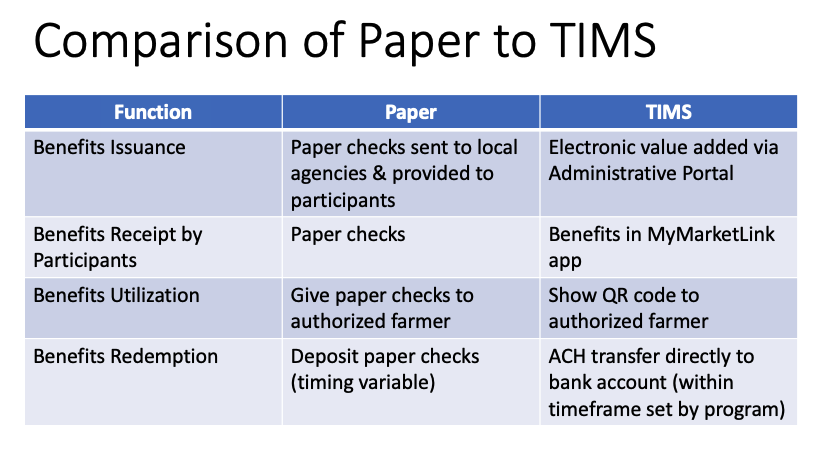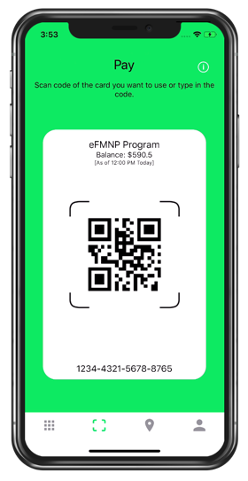 My Marketlink App
Recipients that have access to a smart phone can redeem benefits at TotilPay merchants through the My Marketlink App which is part of the TIMS ecosystem.  
In addition to the following functions:
Secure Account Overview and Management
Program Balance View
Transaction History
Finding Nearest Locations to redeem benefits
Messaging Center
Do you have a paper based incentive program and are ready to transition to an electronic method?